Mr Alizan Mahadi is a Fellow with the Technology, Innovation, Environment and Sustainability (TIES) programme. Previously, he served as the Special Officer to the Science Advisor to the Prime Minister and Chair of the Intergovernmental Science-Policy Platform on Biodiversity and Ecosystem Services (IPBES). He is the current Principal Officer to the Sustainable Development Solutions Network (SDSN) Malaysia Chapter.
Alizan is undertaking research on multi-level governance, transitions and transformations and is involved in developing a sustainable development implementation plan for the Economic Planning Unit of Malaysia. His other areas of research include institutions for sustainable development and sustainable consumption and production. Alizan has a Master of Science in Sustainable Development from University of Uppsala, Sweden and a Chartered Surveyor (Royal Institute of Chartered Surveyors).
Published Articles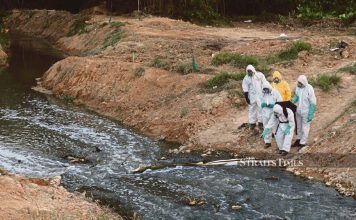 The case for a 'better safe than sorry' policy
19 March 2019
LAST week, environment ministers from around the world met at the United Nations Environment Assembly in Nairobi, with one of its agenda being to agree...
---