Sofea Azahar is a Senior Researcher in the Economics, Trade and Regional Integration (ETRI) division. Her research interests include development economics particularly related to the vulnerable groups, as well as labour economics.
Prior to joining ISIS Malaysia, she was with Human Resource Development Corporation (HRD Corp). Before that, she was a Research Analyst at an independent think tank EMIR Research and a Research Assistant at CGS-CIMB Securities Sdn Bhd.
Her past research which focuses on development economics related to B40, youth, women as well as informal workers has been published by various domestic media outlets. She holds a degree in Economics from the University of Essex, UK.
Outside of work, community service is another passion of Sofea's and she is currently volunteering to teach Mathematics to B40 primary school students.
Published Articles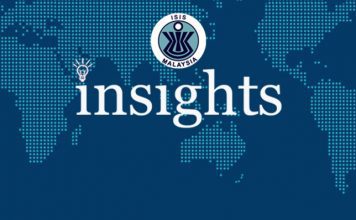 Forget politicking, focus on recovery and aid
25 August 2021
New government must help rakyat deal with pandemic's economic repercussion while keeping everyone safe. THE pandemic and extended lockdowns have come at a heavy cost to lives and livelihoods since last year. As there is still nolight at the end of the tunnel, the incoming government must focus on what matters most for the people…
---