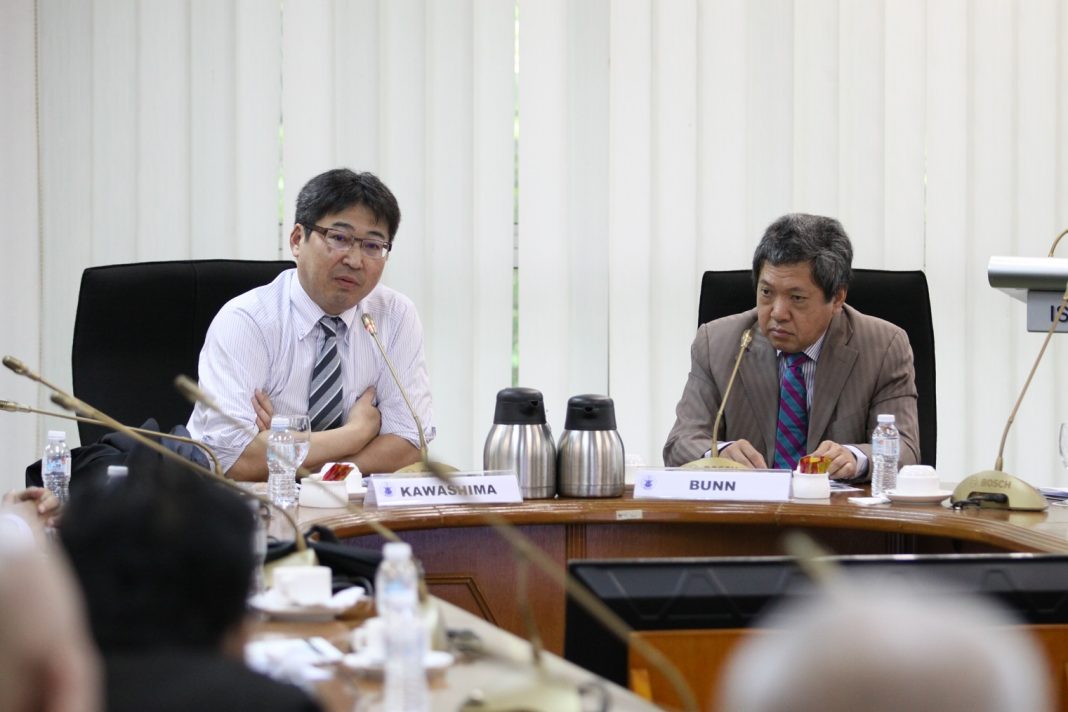 | | |
| --- | --- |
| Date | 13 March 2019, Wednesday |
| Time | 2:00pm |
| Venue | Conference Room, Level 2, ISIS Malaysia |
| Status | – |
By:
Prof Dr Shin Kawashima
Professor
The University of Tokyo
About the Speaker:
Dr Shin Kawashima is Professor at the Department of International Relations, Graduate School of Arts and Sciences, The University of Tokyo. He obtained his MA and PhD from The University of Tokyo. He taught at Hokkaido University's Department of Politics at the School of Law (1998-2006) before moving to The University of Tokyo (2006). He is also Senior Researcher at Nakasone Peace Institute and Associate Member of the Science Council of Japan. He was engaged in education and research at the Institute of Modern History in Academia Sinica (Taipei), Beijing Center for Japanese Studies, Peking University, National Chengchi University (Taipei), and Woodrow Wilson International Center for Scholars. He studied Chinese/Taiwanese diplomatic history based on Chinese diplomatic archives and recently started a study on contemporary international relations in East Asia. His first book, Formation of Chinese Modern Diplomacy (2004), was awarded the Suntory Academic Prize in 2004
Overview:
While US-China tensions have been rising due to technology, Japan-China relations have improved. Japan highly considers the importance of Japan-US security, but cannot ignore its economic relations with China. Japan-US-China relations stand at a great turning point. As technology involves both security and economics, it is not possible to resolve the situation if politics is separated from economics. How then have Japan-China relations been developed? Firstly, China-Japan relations in the context of the current competition between China and the United States is discussed. Secondly, two points are examined: (i) What kind of conditions did Japan present to China for Japan-China cooperation to proceed in spite of the current competition between China and the United States? (ii) How do they relate to and affect the Free and Open Indo-Pacific Strategy as well as the Belt and Road Initiative? Thirdly, future Japanese policy on China under further severe competition between China and the United States is considered.
1400 - 1430
Arrival of guests and registration
1430 - 1435
Welcoming Remarks by
Mr Bunn Nagara
Senior Fellow, Foreign Policy and Security Studies
Institute of Strategic and International Studies (ISIS) Malaysia
1435 - 1500

Presentation by
Prof Dr Shin Kawashima
Professor
The University of Tokyo

1500 - 1600
Question and answer session
End