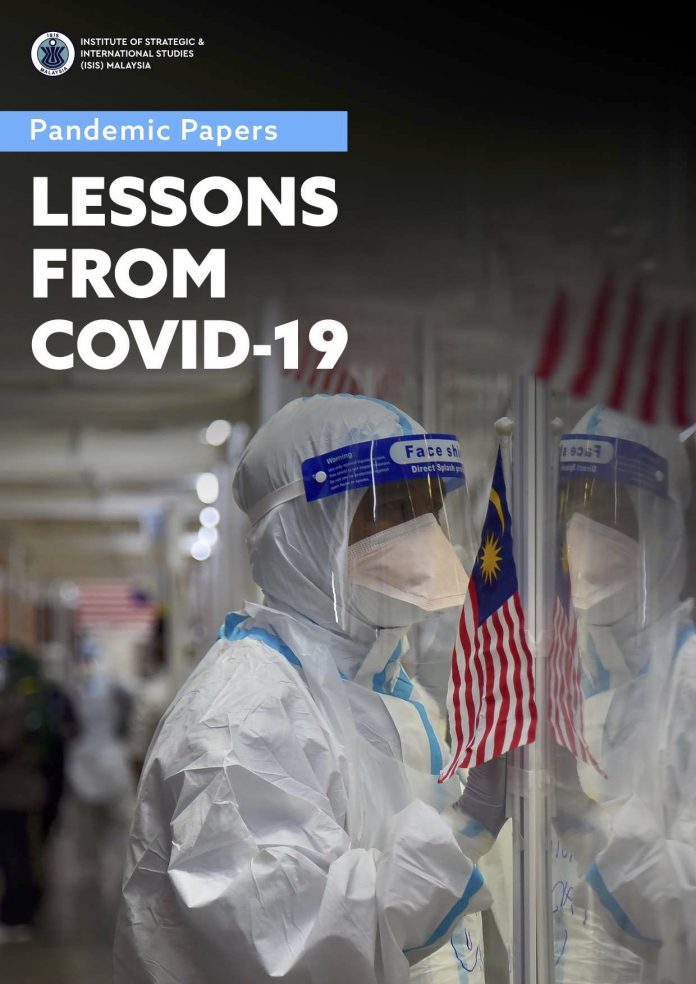 The past two years have brought about enormous economic, social and political changes. But challenges also create opportunities to learn.  
What did Covid-19 teach Malaysia between 2020 and 2021? ISIS Malaysia's experts take a critical look at the nation's experience of the pandemic to preserve the hard-earned knowledge from the last two years. 
Pandemic Papers: Lessons from Covid-19 touches on economic growth and development; the impact on women; human capital and foreign relations; and how the pandemic shaped the national discourse. It also documents Covid-19 policies and their effects. 
The articles provide context for specific government policies and include recommendations aimed at preparing us for the next crisis. 
---
Contents
P03. Policy failures and lessons from Covid crisis
by Calvin Cheng & Harris Zainul
P06. Crisis of inequality: Covid-19's long-lasting economic impacts
by Calvin Cheng
P18. Poorer pupils pay price of pandemic with e-learning shortcomings
by Sofea Azahar
P25. Addressing mental health challenges in unison
by Puteri Nor Ariane Yasmin
P34. Women's woes: Gendered impact of Covid-19
by Lee Min Hui
P40. Accelerating digitalisation, digital rights in Covid era
by Farlina Said
P47. Building a more robust and resilient information ecosystem
by Harris Zainul
P55. Climate change comes to forefront in Covid age
by Darshan Joshi & Ahmad Afandi Nor Azmi
P60. Civil-military relations during pandemic
by Izzah Ibrahim & Regina Wan Ahmad
P66. China's 'soft power' on show in Southeast Asia
by Angeline Tan
P71. Room to grow the Putrajaya-New Delhi partnership
by Yanitha Meena Louis