Dr Khor Swee Kheng is a Malaysian physician with international experience in the public, private, non-profit and think tank sectors. He specialises in health systems and policies and global health, with a strong focus on Southeast Asia.
He holds fellowships in Chatham House Centre for Universal Health, United Nations University – International Institute for Global Health (UNU-IIGH), and Institute for Strategic and International Studies (ISIS) Malaysia.
He has also held progressively senior roles in four practice areas: clinical medicine, refugee and disaster relief, clinical research, and pharma anti-corruption. In these roles, he was based in Malaysia, Singapore, Dubai, Shanghai and Paris. From these bases, he covered more than 90 countries across Asia (including China and Central Asia), Africa, East Europe, Russia, Ukraine and the Middle East.
He holds a medical degree from the National University of Malaysia (UKM) and three postgraduate degrees, namely in Internal Medicine (Royal Colleges of Physicians of the United Kingdom), Public Health (University of California, Berkeley) and Public Policy (University of Oxford).
Published Articles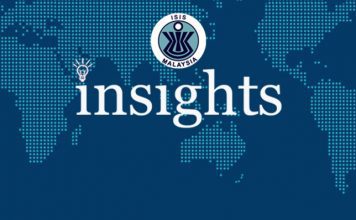 Three Vaccine Assumptions for 2021
23 February 2021
As COVID-19 vaccination programs scale up globally, they must be able to withstand reality. Policymakers need to incorporate three realistic assumptions into their immunization plans: delays are inevitable, inequality will increase, and vaccine procurement could be a proxy for geopolitics. KUALA LUMPUR – Vaccinating the world against COVID-19 is one of mankind's most critical non-wartime…
---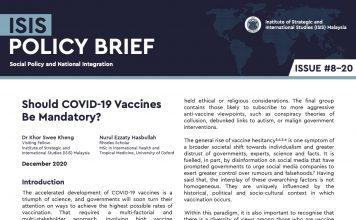 Should COVID-19 Vaccines Be Mandatory?
22 December 2020
The accelerated development of COVID-19 vaccines is a triumph of science, and governments will soon turn their attention on ways to achieve the highest possible rates of vaccination. That requires a multi-factorial and multi-stakeholder approach, involving high vaccine confidence, robust logistics, sustainable financing, high access to healthcare facilities, equitable distribution and training health professionals, among…
---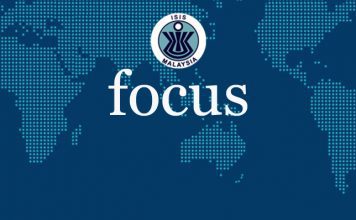 Soft Power from Test Kits
16 November 2020
What has ASEAN learned from South Korea's robust response to COVID-19? How effective is South Korea's health diplomacy and how can we deepen the ASEAN-ROK relationship in health? BY KHOR SWEE KENG The COVID-19 pandemic is unfolding against the background of a strong partnership between the Association of Southeast Asian Nations (ASEAN) and the Republic…
---