IN the 64 years that Malaysia has been independent, there have only been 16 women Cabinet ministers.
Today, close to 50% of Malaysia's population is female and women make up 50.5% of the total voting population. Yet, with 33 women MPs, they comprise only 15% of the Dewan Rakyat currently, while out of 31 ministers of the previous Perikatan Nasional government, only five were women.
Women's representation in politics is important because a decision-maker's gender distinctly affects what policies are prioritised. Evidence shows that when more women participate in politics, there is a drastic increase in policymaking that emphasises quality of life, and families, women and marginalised communities are prioritised more often.
The social effects of Covid-19 call for a greater representation of women in politics. The pandemic has affected women disproportionately worldwide, and they need to be specifically provided for. According to global management consultants McKinsey & Co, women are 1.8 times more vulnerable to job losses than men. The International Labour Organisation has also found that women are less likely to have enough savings to survive an economic shock because women's income is lower than men's on average and poverty rates are higher among women.
The pandemic has exacerbated conditions for women. Lockdowns impose a disproportionately greater burden of care on women as children are out of school, care needs of older and ill persons are intensified, and access to external help is limited by movement restrictions. In Malaysia, Royal Malaysia Police statistics show that from 2019 to May 2021, suicide cases occurred five times more among women.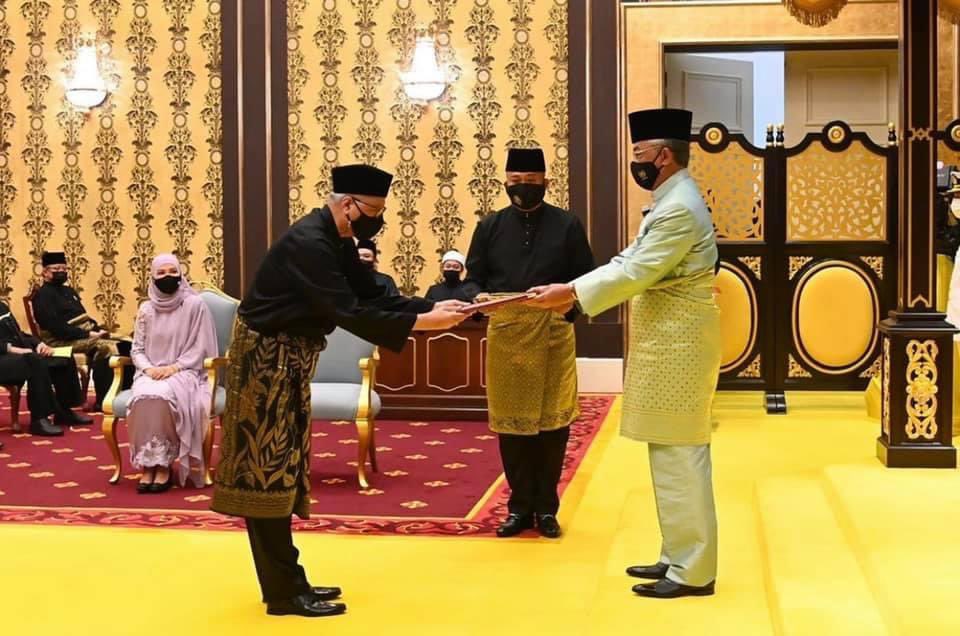 While the rising number of cases and disorganised and inconsistent implementation of management procedures caused much dissatisfaction with the previous government's handling of the pandemic, there is also cause for concern over the administration's limited development of policies focused on women and social conditions.
The pandemic presented opportunities for the government to develop policies on childcare, mental health assistance, and women's health issues. It also opened the door to cooperation with many NGOs catering not only to women's health and needs but also society's wellbeing in general. But such positive steps were not taken. Instead, we were presented with regressive incidents like the temporary suspension of the Talian Kasih assistance hotline during the first movement control order in March 2020, and misogynist statements and advice for women to behave like the cartoon character Doraemon in "handling" men.
In fact, in the past two years, policies introduced to aid women and communities have not been substantial nor sustainable; they have mostly been reactive rather than preventive. Most provide only short-term relief and have not been developed to last long enough to protect women and other affected communities from further impacts from Covid-19.
For example, the policy on managing gender-based violence and domestic abuse can be further developed to accommodate its unique challenges. As lockdown restrictions make it difficult for victims to report abuse, the government could help by providing more ways and means victims can reach out for help whether online or offline in places like supermarkets instead of just the One Stop Crisis Centres in government hospitals overwhelmed by the surge in Covid-19 cases.
Plans for preventive measures could have been made long before Malaysia's third wave occurred, especially as global data from past health crises and other countries has shown a correlation between a rise in the number of domestic abuse cases and Covid-19 lockdowns. However, government assistance and aid for domestic abuse have remained the same as in pre-pandemic times.
Moving forward, it is important that the new Malaysian government understands the disproportionate and unique impact Covid-19 has on women. In appointing new Cabinet ministers, the new administration must understand that women's issues should not be limited to the Women, Family and Community Development Ministry but are prevalent in all ministries. The Prime Minister must realise that he has a responsibility to attend to these issues, as women make up more than 50% of the demographics and voting population.
And while it is important to understand that appointing more women to decision-making positions does not immediately mean more women's issues will be given attention and represented, more substantive women leaders need to be appointed to such positions. This is to ensure substantive policies are introduced to impact society and the community as a whole. It is not enough that women are appointed as Cabinet members – they must be women leaders who can respond to the challenges posed by Covid-19 by introducing policies that have a long-term impact.
As the nation witnesses another new government come into office in a short span of time, the battle against Covid-19 cannot stop. Which ministers are appointed to the Cabinet and how policies will be developed will weigh heavily in ensuring that Malaysia is on the right path to recover from the damage Covid-19 has done – and this is only attainable with substantive women leaders as well as leaders who understand gender sensitivity and sustainability. This will ensure the next Malaysian government is a government that provides for all.
This article was first appeared in The Star on 22 August 2021.