AS Malaysia and India mark their independence month in August, we are reminded of the time-tested friendship between Putrajaya and New Delhi. Resilient bilateral relations, however, must be continuously assessed, explored, diversified and if necessary, refocused.  
The new decade presents challenges through trade and industry disruptions, and international partnerships are the means to tackling these issues. The time has come for Putrajaya and New Delhi to rejuvenate bilateral ties. One way is to go back to the basics and embrace shared culture. 
Malaysia's relations with India have been characterised by a focus on people-to-people connectivity, medical and technical education, tourism, labour mobility and trade. There is immense scope, however, to also capitalise on shared culture through business, industry and even education.  
Early this year, New Delhi launched the India@75 – Azadi Ka Amrit Mahotsav initiative to commemorate the 75th anniversary of independence, which falls in August 2022. This is a global event where Malaysia, too, played a part through several cultural events conducted by the High Commission of India in Kuala Lumpur and the Netaji Subhash Chandra Bose Indian Cultural Centre. 
The emphasis on shared cultural practices could reinvigorate Indo-Malaysian relations. Making use of the "culture" element in future business collaborations, joint ventures and investments in industries and knowledge-sharing through arts education could pave the way for a more robust "culture-based-cooperation" system. 
The traditional textile industry is one area of opportunity as both countries have rich cultural legacies and expertise in the production of handmade fabrics. Malaysia is known for batik and India is famous for a wide range of state-unique fabrics and weaving styles, from the extravagant kaithari nesavu (handloom weave) Kanjivaram sarees in Tamil Nadu to the Kashmiri pashmina. 
With the pandemic adversely affecting this sector in both India and Malaysia, it would be useful if an expert-led-movement through a multi-level, multi-faceted working group is mobilised to tap its export potential. 
Stakeholders can include industry leaders, textile artists, weavers, craftsmen and business owners; venture capital investors, business consultants, marketing and advertising experts; government representatives from the ministries of culture, trade and industry along with investment promotion agencies and foreign/external affairs; and relevant members of civil society.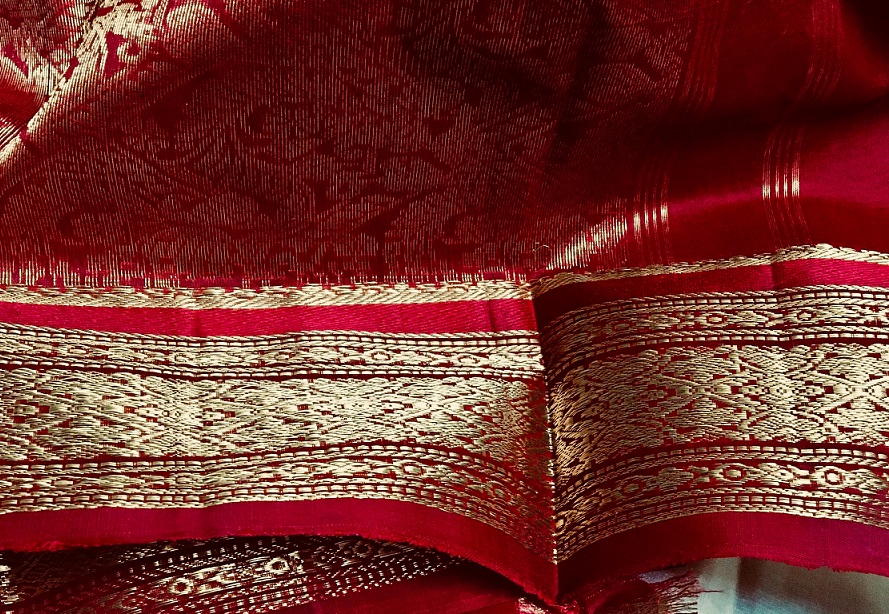 The working group should create opportunities for joint initiatives and investments; targeted interactions and deliberations to find specific routes for business to business (B2B), business to consumer (B2C) and government to government (G2G) cooperation and sharing of best practices in an increasingly complex market.  
Existing platforms, such as the Yayasan Budi Penyayang Malaysia batik promotion, i.e., Kuala Lumpur International Batik Convention, which has seen consistent participation from India since its inception and international forums conducted by the Indian Council for Cultural Relations in collaboration with national design institutes can also be leveraged upon.  
Policy provisions on the rules of origin for textile goods in the Malaysia-India Comprehensive Economic Cooperation Agreement also support the trade of handmade textiles and can perhaps be accelerated through the initiatives of the working group.  
Besides this, as per Indian foreign direct investment (FDI) norms, 100% FDI is allowed through the automatic route (where a non-resident investor does not require any approval from the Indian government for investment) in the textile and apparel sector. This ease of investment in the new Aatmanirbhar Bharat will promote Indo-Malaysian interdependence and textile industry, if pursued strategically. 
Investing in culture and, in this case, the traditional textile industry, will lead to the import and export of ideas and the movement of subject-matter experts. Creating links between Indian and Malaysian arts and design institutes will provide structure to culture-based-cooperation systems and inject creativity and innovation into these systems to keep up with changing trends. 
The Indo-Malaysian dosti (friendship), in its durability and perceived "permanence" must make better use of commonalities, shared traits and compatible systems. Cooperating through shared culture, hence, can yield tangible benefits and even contribute to pandemic recovery if areas of cooperation are identified. For example, beyond the traditional textile industry, shared culture also features in the toy-making, performing arts and film-making industries. 
So, as both countries gear up to celebrate independence this month, there is hope yet for greater interdependence.