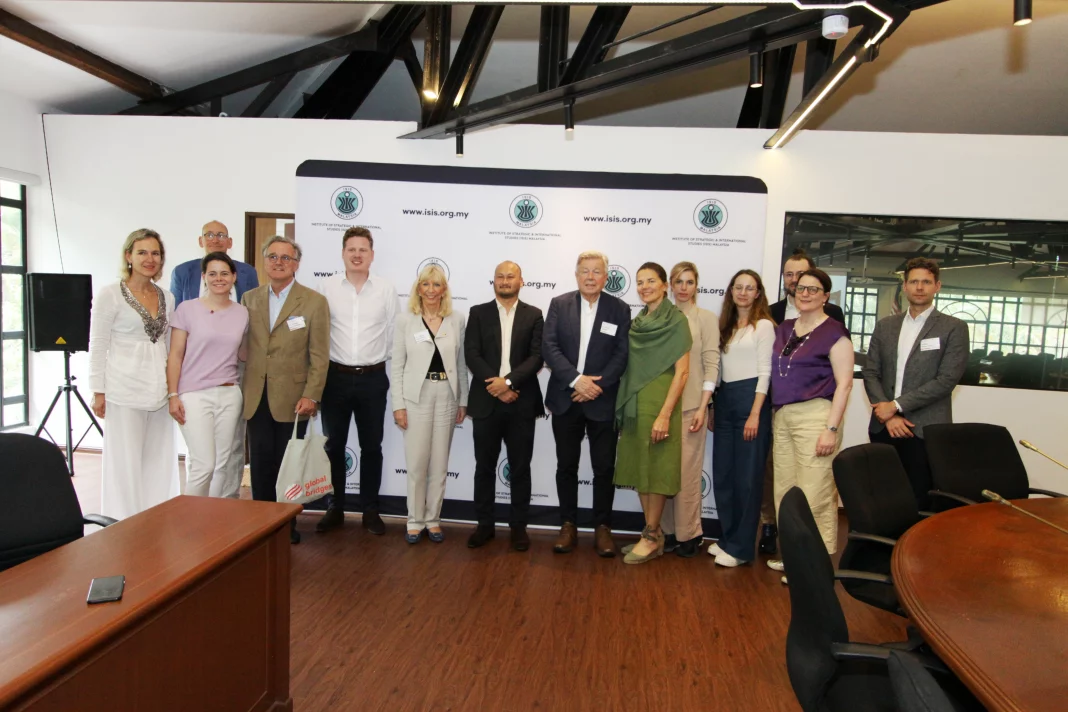 ISIS Malaysia hosted a delegation from Global Bridges e.V., an NGO committed to fostering dialogue among its global members, as well as personal encounters and experiences in areas of geostrategic importance.
Their delegation, led by Dr Claudia Winterstein, was met by senior director (research) Alizan Mahadi, senior fellow Thomas Daniel, senior analyst Ahmad Afandi and analysts Qarrem Kassim and Izzah Ibrahim.
Their discussions focused on key economic, foreign policy and political developments in both the European Union and Malaysia, and their policy ramifications.