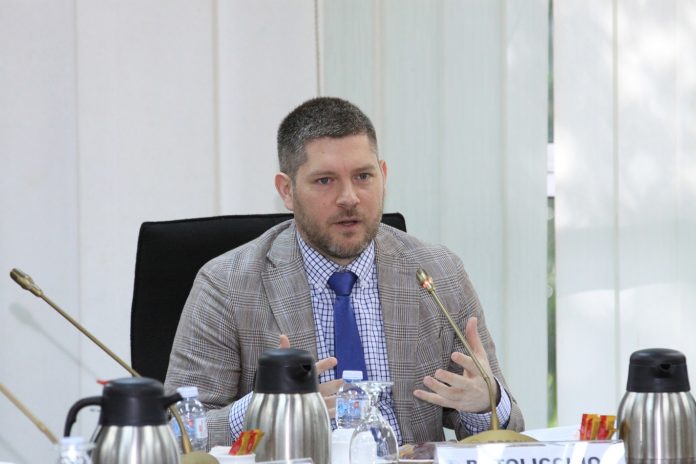 | | |
| --- | --- |
| Date | 22 January 2019, Tuesday |
| Time | 10:00am |
| Venue | Conference Room, ISIS Malaysia |
| Status | By invitation only |
By:
Dr Samuel Potolicchio
Director of Global and Custom Education
McCourt School of Public Policy at Georgetown University, USA
About the Speaker:
Dr Samuel Potolicchio is Director of Global and Custom Education at the McCourt School of Public Policy at Georgetown University; Distinguished University Professor, Department Chairman and Vice-Dean of the Faculty of Political Science at the Russian Presidential Academy of National Economy and Public Administration; and President of the Preparing Global Leaders Forum. Potolicchio was named one of "America's Best Professors" by the Princeton Review; Future Leader of American Higher Education by the Association of Colleges and Universities; and winner of the OZY Educator Award as one of the six outstanding American educators. He also serves as a columnist for Newsweek Japan, a Distinguished Global Scholar at the Canterbury School of Fort Myers, and the official lecturer on US politics at the Library of Congress for OWLC. He is a visiting lecturer at the University of Bologna (Italy) and Mannheim Business School (Germany).
Overview:
Eschewing from his predecessors' policies and commitments, Trumpism paved the way for a new chapter for American international engagements. As far as performance evaluation goes, the mid-term elections seems to be a good time as any. Beyond its domestic concerns, it is also a growing source of uncertainty for the broader international community. For a state that has long enjoyed the privileges as an acting global hegemon, how will this isolationist slant affect the position of American leadership? Is the overall persuasiveness and appeal of Trumpism a product of engaging in short term grievances or channelling American sentiment long left ignored by previous administrations?
0930 - 1000
Arrival of guests and registration
1000 - 1005
Welcoming Remarks by
Dato' Steven Wong
Deputy Chief Executive
Institute of Strategic and International Studies (ISIS) Malaysia
1005 - 1045
Presentation by
Dr Samuel Potolicchio
Director of Global and Custom Education
McCourt School of Public Policy at Georgetown University, USA
1045 - 1130
Question and answer session
1130
End