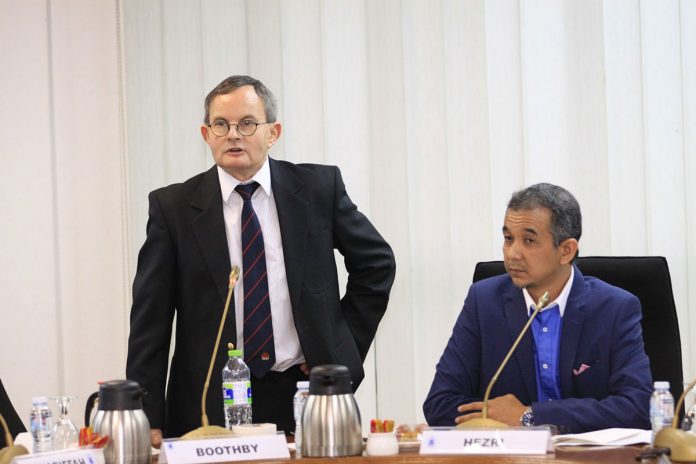 | | |
| --- | --- |
| Date | 06 December 2018 |
| Time | 02:30pm |
| Venue | ISIS Malaysia |
| Event Status | By invitation only |
Since Stuxnet, states are wary of cyber operations that will result in greater harm falling on populations. However, as years following the 2010 discovery unfolded, it can be said that cyber operations are not the only factors to escalating a conflict. Unearthed are different aspects of state operations in cyberspace such as espionage and usage of cyberspace that are not specifically regulated by international law. With concepts such as sovereignty, ownership of data and privacy challenged by developments in cyberspace, what are the possibilities of regulations in cyberspace?
Air Commodore Bill Boothby (Rtd), an Associate Fellow from Geneva Centre for Security Policy, will discuss the Tallinn Manual process, reports issued by the UN General Assembly-mandated Groups of Governmental Experts as well as an initiative from Russia and China to develop a Code of Conduct as a collection of "soft laws" that can guide the behavior of states. Following the presentation is a Malaysian perspective on state operations in cyberspace, articulation the considerations and concerns of smaller powers.
1430 – 1500
Arrival & registraton
1500 – 1505
Welcoming Remarks by

Dr Ahmad Hezri Adnan

Senior Director (Research)

Institute of Strategic and International Studies (ISIS)

Malaysia

1505 – 1555
Presentation by

Air Commodore Bill Boothby (Rtd)

Associate Fellow

Geneva Centre for Security Policy (GCSP)

SwitzerlandDiscussant

1555 – 1630
Question and answer session
1630
End