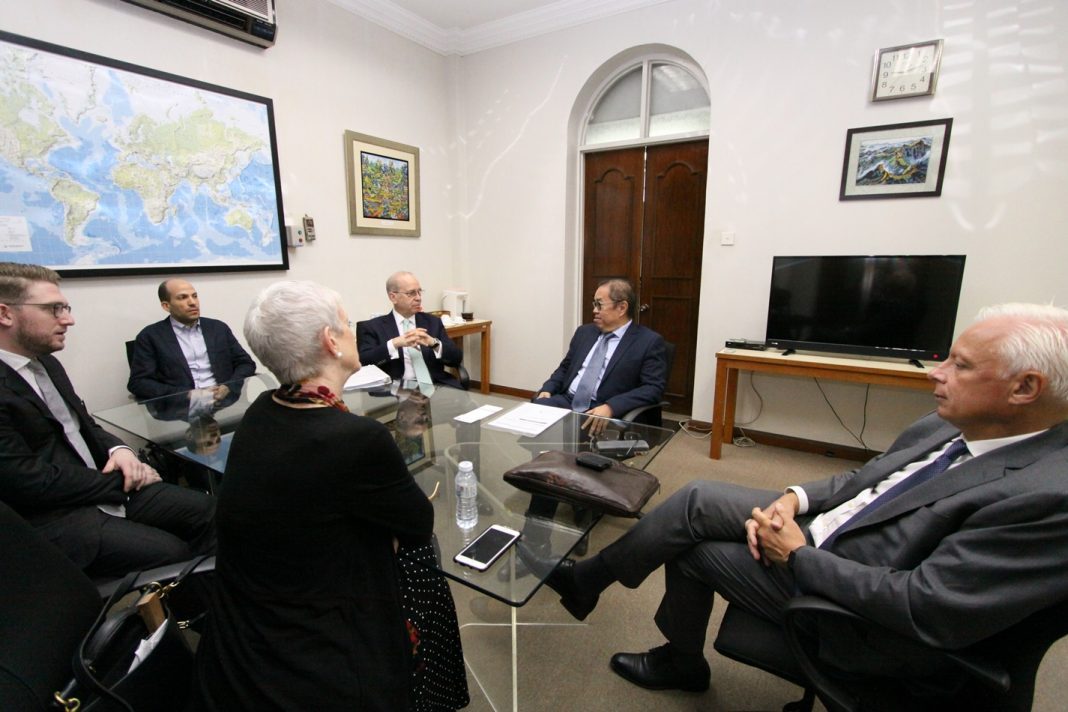 | | |
| --- | --- |
| Date | 25 February 2019, Monday |
| Time | 9:30am |
| Venue | ISIS Conference Room |
Launched in 2013, China's Belt and Road Initiative (BRI) is President Xi Jinping's signature foreign policy initiative. Comprised of two major components, the 21st Century Maritime Silk Road and Silk Road Economic Belt, the BRI is an expansive Chinese-led transcontinental development effort that spans over 70 countries around the world. In seeking to enhance connectivity throughout East, Southeast, South, and Central Asia; Europe; Latin America; and Africa, China is estimated to have invested over $1 trillion in the BRI. In the context of rising U.S. – China tensions and in the lead up to the second Belt and Road Forum that will be held in April 2019, the Asia Society Policy Institute (ASPI) and the Institute of Strategic and International Studies (ISIS) Malaysia coalesced leading experts in Malaysia to discuss the implications of the BRI on Malaysia, Southeast Asia, and the United States. The roundtable session address questions on the future direction of the BRI, the status of projects in Malaysia and Southeast Asia, U.S. – China relations, and U.S. perceptions of the BRI.
The Asia Society Policy Institute's group was led by Mr. Daniel Russel, Vice President, International Security and Diplomacy at ASPI and former Assistant Secretary of State for East Asia and the Pacific.