PRAXIS 2022Building a Better Malaysia
3-4 October 2022
Kuala Lumpur
The PRAXIS conference is a platform for industry players from the public policy, finance, tech and public sectors to come together to help shape national public policies towards creating a better Malaysia.
Hosted by ISIS Malaysia since 2011, it has a strong following among policymakers, policy analysts, civil society and academics, as a platform to engage in robust discussions on issues impacting on the nation and region, including sustainability, trade, global and geopolitical risks, technological advancements, human capital and socio-politics.
Building a Better Malaysia
In the third year of the pandemic, much has changed. Across the world, borders have reopened while domestically, Malaysia's economy is at pre-crisis levels.
Yet, as Malaysia lives with Covid-19 in the endemic phase amid hope and certainty, the global environment is becoming increasingly turbulent. The crosswinds of geopolitical conflict, climate and energy crises, and the pandemic's legacy of inequality threaten to derail Malaysia's development in the coming decade. We aim to convene policymakers, researchers, civil society and the private sector to examine how to build upon the Covid-19 recovery and pave the way towards a more sustainable, resilient and better Malaysia.
Day 1 – Monday, 3 October 2022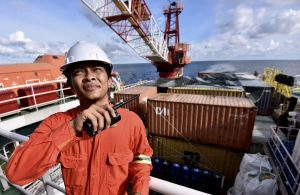 As we move into 2023, Covid-19 risks are receding in major economies. Yet, other risks are mounting, including macroeconomic from rising energy prices, inflation and supply chain issues. Geopolitical risks like conflict and regional political stability also show no signs of abating. What are the emerging risks for the Malaysian and Asean economies in 2023? How can policymakers prepare?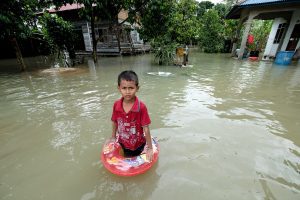 Climate disasters push the most vulnerable in society further into the margins. Malaysia has been no stranger to such disasters, with floods becoming a regular occurrence for coastal communities and vulnerable groups, such as Orang Asal. With erratic weather patterns on the rise in Malaysia, taking stock of the communities that will be most negatively impacted by the climate crisis is key. At this juncture, it is important for Malaysia to look at how policies can cushion the worst of the effects of a climate disaster for these groups and delve into climate adaptation and mitigation policies for the future.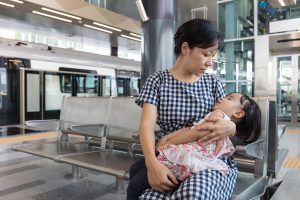 Prior to the Covid-19 pandemic, women worldwide were already facing a crisis of care. The imposition of lockdowns and movement restrictions during the pandemic only exacerbated this, with women taking on the bulk of care work and other household duties. Malaysian women have not been spared, with Labour Force Survey results indicating that household and family duties have been cited as one of the key reasons for remaining outside the labour force. To that end, Malaysia stands to benefit from an improved and accessible early child care and education (ECCE) system as well as conducive gender-sensitive labour policies. Adapting these policies to the exigencies of the pandemic will also be a key priority moving forward.
Please contact Atikah Ishak (atikah@isis.org.my) for information on sponsoring PRAXIS 2022.
Day 2 – Tuesday, 4 October 2022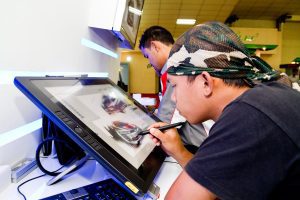 The concept of a creative economy extends beyond the contribution of the fine arts. Broadly, the creative economy involves industrial design, innovation and the creation of new products and knowledge. However, Malaysia's creative economy potential has not been fully tapped – with a contribution of only about 2% of GDP, lower than international benchmarks of about 5-6% of GDP. At the same time, innovation has also been weighed down by a lack of talent and originality of industrial design, according to World Intellectual Property Organisation. Given these challenges, how can we make the Malaysian economy more creative, innovative and productive?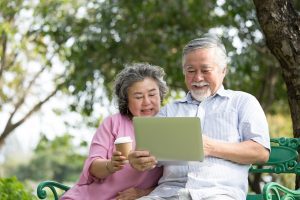 As internet technology becomes ever more ubiquitous and makes further headway into our daily lives, the amount of data generated will only increase in the coming years. Questions surrounding data privacy, protection, notification, access, ownership and usage will, correspondingly, become more pertinent along with the need for better infrastructure, cybersecurity and policies underpinning the data ecosystem. What can the public and private sectors do to introduce and uphold safeguards for data management? Can regulation be synonymous with the benefits of the data economy while preserving user autonomy, or will it stifle innovation?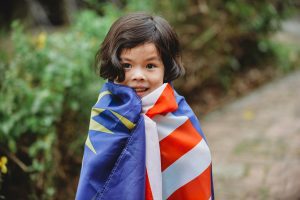 Covid-19 has laid bare the importance of protecting the most vulnerable groups of society. In times of crises, greater, more inclusive social protection will create macroeconomic stability, as well as safeguard the welfare of Malaysian families and workers. As we move into the endemic phase, what policy steps can we take to make Malaysia more resilient to shocks while also safeguarding the welfare of vulnerable groups? How can we better prepare for future crises?