Thomas Daniel was quoted in Nikkei Asia 7 March 2023
Southeast Asian countries turn to Asia for affordable high-tech military supplies
by NORMAN GOH, Nikkei staff writer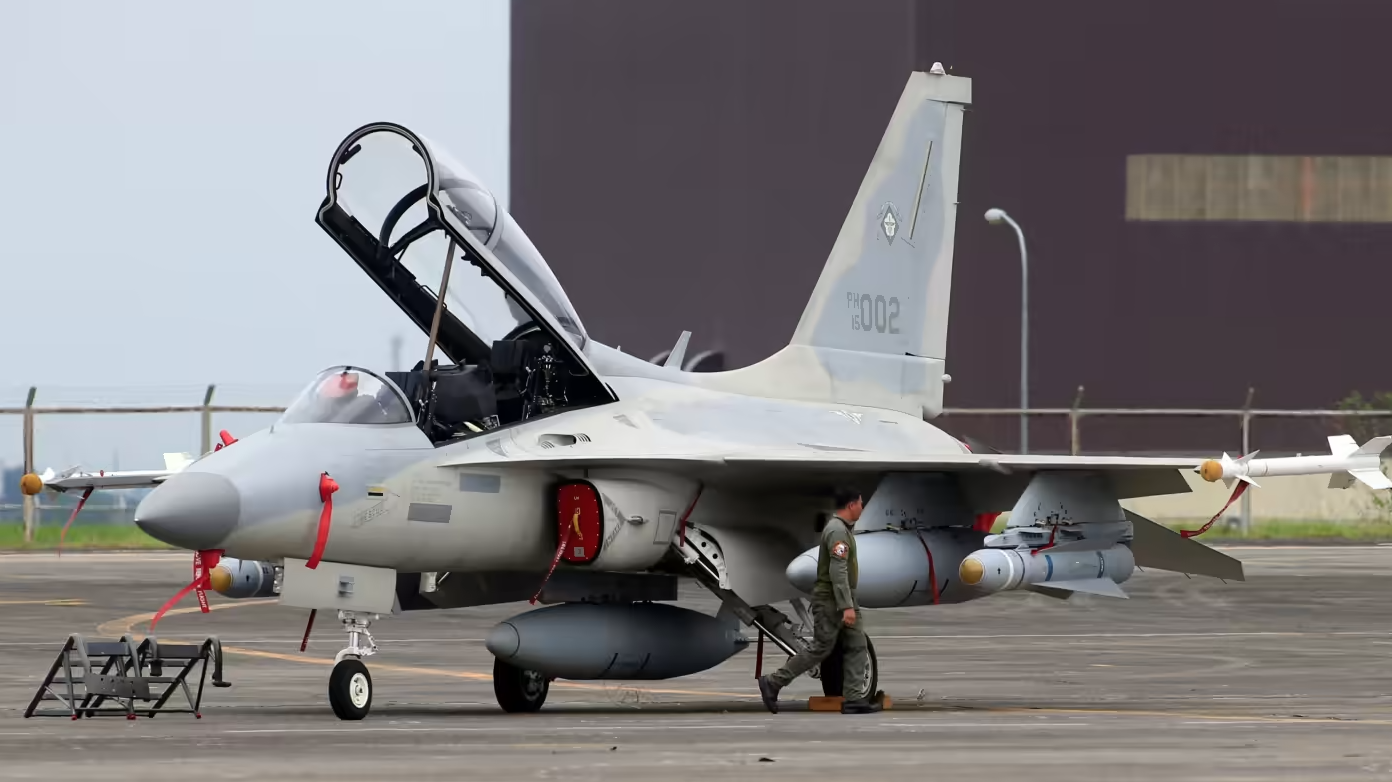 KUALA LUMPUR — Korean Aerospace Industries late last month confirmed that Malaysia had signed off on a 4.08 billion ringgit ($910 million) purchase of 18 FA-50 fighter jets, beating out other manufacturers like Indian-based Tejas and Pakistan-China's GS17.
While Malaysia remains one of the lowest spenders on arms among members of the Association of Southeast Asian Nations based on gross domestic product, the bloc is becoming the biggest customer of South Korean armaments, purchasing nearly $2 billion of military equipment between 2017 to 2021, according to a report by Stockholm International Peace Research Institute.
Since 2015 South Korea has emerged as a major global arms supplier and has become one of Malaysia's top suppliers in the past five years. Hoo Chiew-Ping, senior lecturer at the National University of Malaysia, told Nikkei Asia that South Korea has advantages over competitors.
"This is due to the high level of expertise, quality and willingness to conduct technology transfers through defense industrial cooperation," Hoo said. "Indonesia and South Korea signed their first defense industrial cooperation in Southeast Asia. This prompted Thailand to do the same with South Korea, followed by the Philippines and now Malaysia."
Malaysia and South Korea signed a defense industry agreement in April 2022.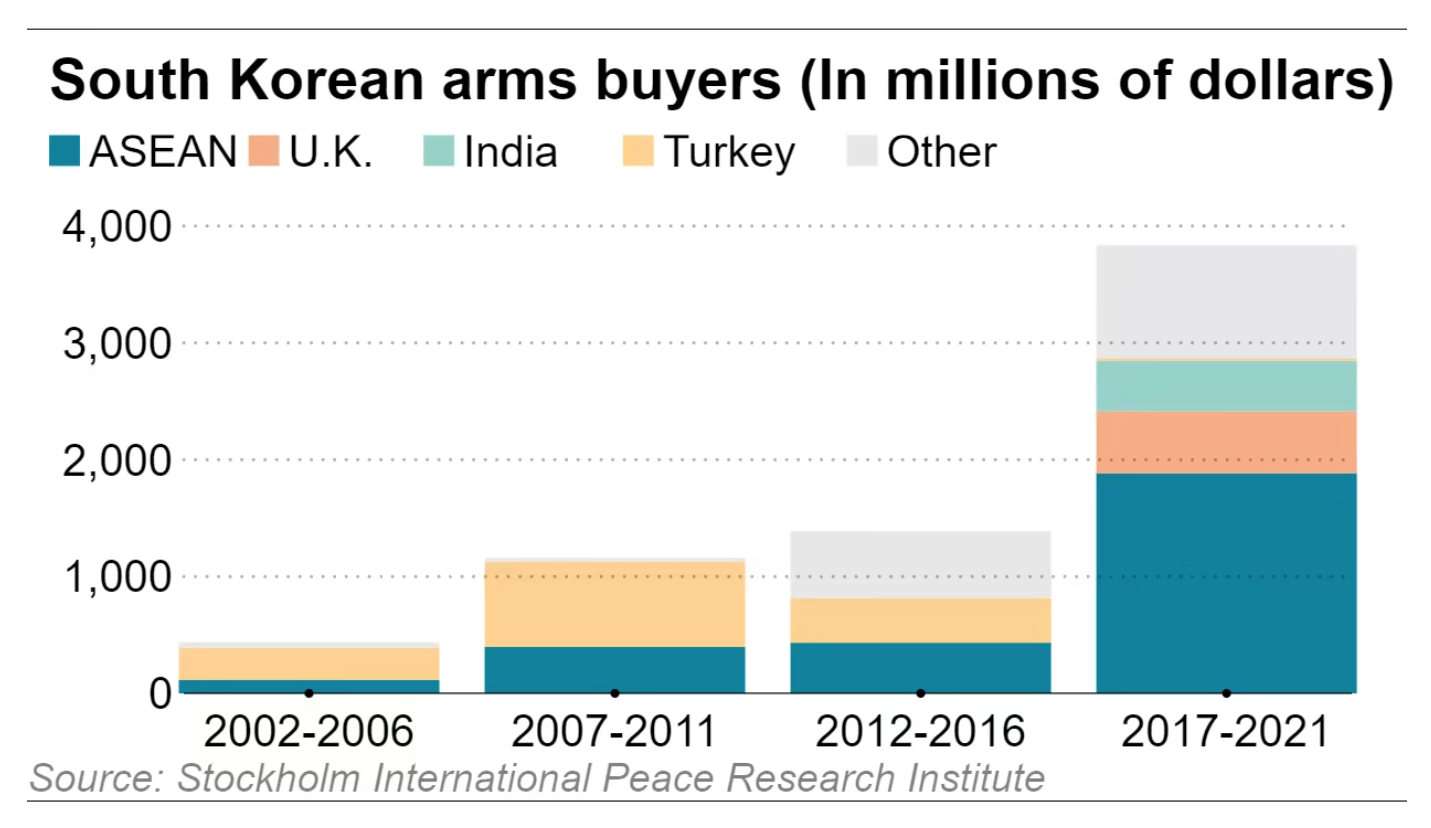 South Korea is becoming a major player in global arms as military spending in Southeast Asia increases. Thomas Daniel, senior fellow at the Institute of Strategic and International Studies Malaysia, said that South Korea is increasingly capable of selling arms to the Middle East and European Union.
He noted that Poland has just ordered a large number of jets, tanks and artillery. The country has asked for nearly 1,000 South Korean K2 tanks, with 180 to be made in South Korea and the remaining 800 in Poland.
"South Korea is increasingly rising as a serious defense equipment supplier. The South Korean defense industry per se has really grown by leaps and bounds," Daniel said. "This is not an overnight thing. It took decades, but you have to remember that South Korea has a large armed force and spends a lot on defense because technically, it has a hostile neighbor."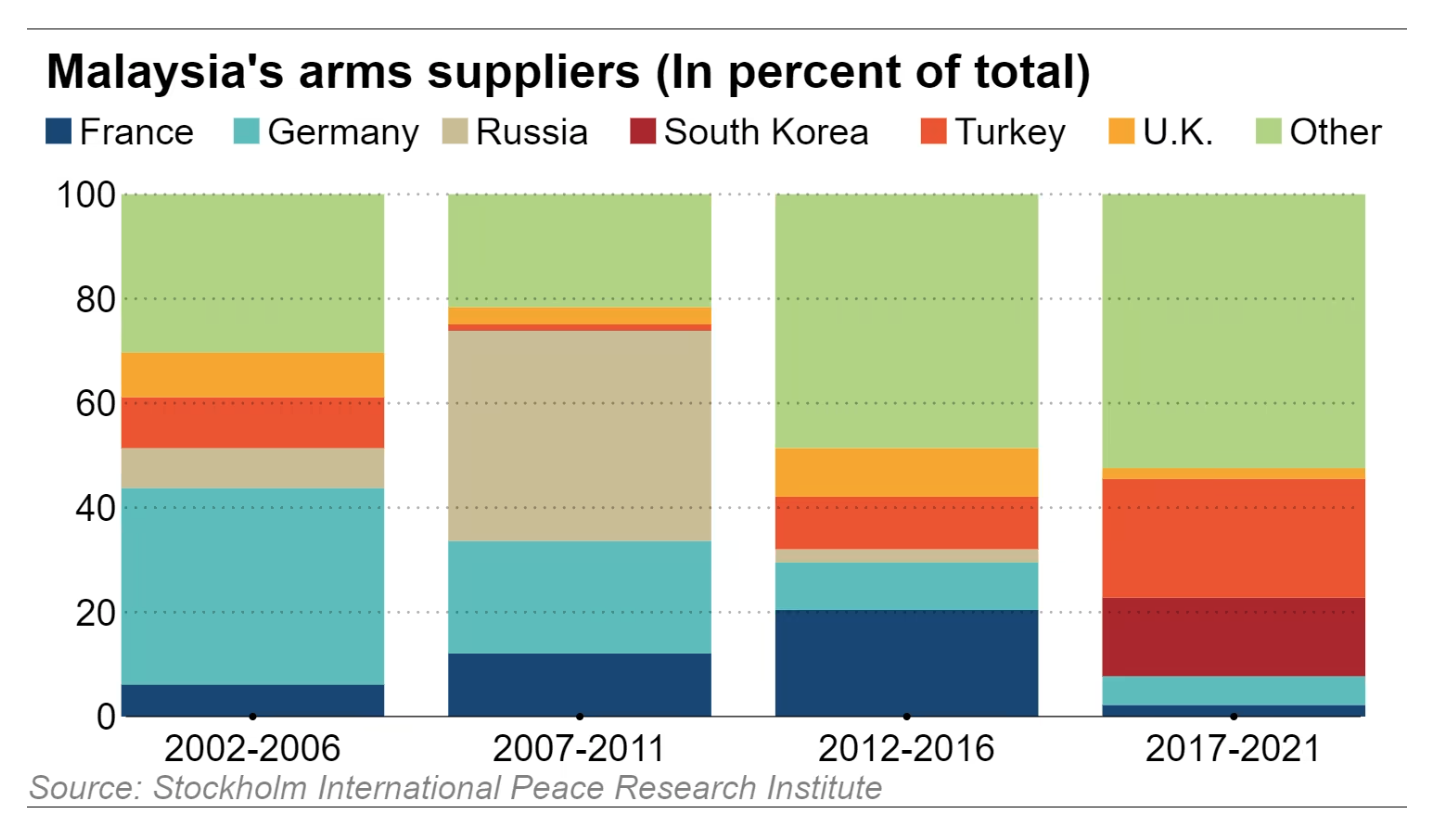 Geopolitical and domestic concerns for South Korea have helped propel its defense industry, with arms exports naturally following.
When asked about how South Korea positions itself in the sector, Daniel noted that it is not just about high-tech manufacturing capabilities but also forming joining ventures with other countries.
"South Korea is able to manufacture defense products at a price point that is quite attractive compared with the U.S., U.K., Germany and France," Daniel said. "You look at the fighter jets that the West are selling. They are extremely expensive and … countries like Malaysia, Indonesia and the Philippines are not looking out for that."
The FA-50 is a light combat aircraft from Korea Aerospace Industries that has been deployed in the country's air force since 2013. The fighter features a tactical data link, precision munitions and a self-protection subsystem, and can easily be integrated into NATO systems. South Korea is increasingly offering it to other countries.
Though Malaysia has not detailed its FA-50 purchases, the deal size and quantity imply an FA-50 unit price of about $50 million — reportedly less than half that of comparable American or European jets.
Hoo believes the deal "will lead to transfer of some skills such as human resource, organizational structure, and so forth," as the bilateral defense industrial cooperation will be applied. "The first few aircraft will be fully made in South Korea by the Koreans and, as part of the agreement, the Malaysians will be there to learn," she said.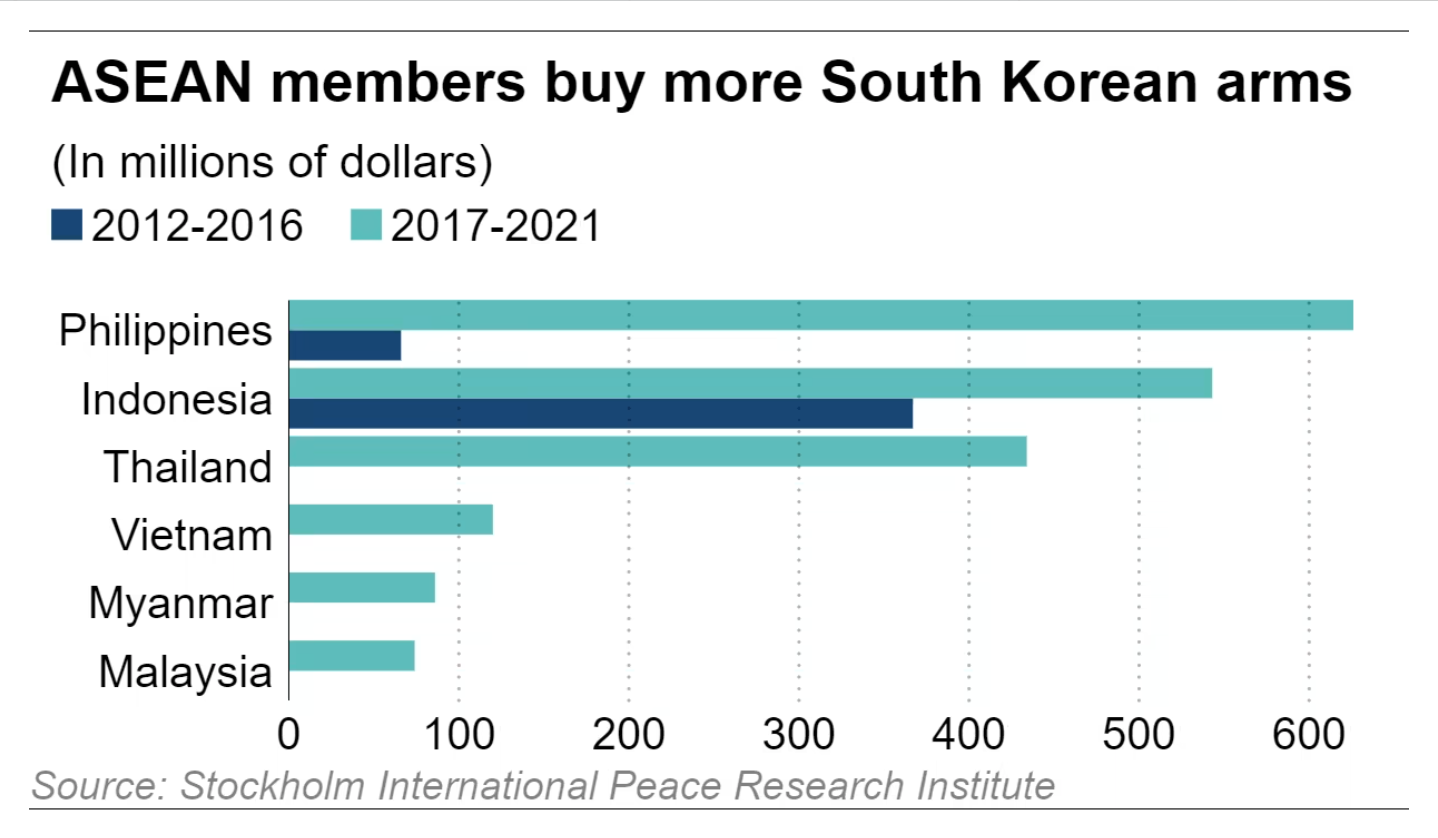 The previous administration of Malaysia under former Prime Minister Ismail Sabri prioritized economic trade. The government at that time was considering a barter trade system, using palm oil commodities to purchase India's Tejas fighter jets.
"[Incumbent Prime Minister] Anwar Ibrahim's government listened to the [Malaysian] Air Force," Daniel said, adding that "the usual national interest, trade, defense industries and all [those] excuses did not manage to prevail this time [and] is probably a welcome surprise."
Hoo said that while Malaysia's defense policy proved to be a failure in the past due to its inability to adequately supply the country's own armed forces, its defense allocation has also been challenged by domestic politics over the past years, leaving the country with the lowest defense spending ratio in ASEAN.
She believed there is consensus among civilian policymakers about the changing strategic environment and the need to strengthen defense capabilities to manage risks and threats.
Malaysia's last recent military foray was 10 years ago during the monthlong fight against the now defunct Sulu Sultanate in Sabah starting on Feb. 11, 2013. At that time 10 Malaysian security forces members and at least 68 Sulu terrorists were killed.
"The geopolitical tension is very much at our doorstep. We see this playing out even in the South China Sea," Daniel said. "Hence the defense strategy and plans need to be constantly revised to take all this into account."
This article first published in Nikkei Asia, 7 March 2023