Juita Mohamad was quoted in Fee Malaysia Today article.
by Nicholas Chung, 25 June 2021
PETALING JAYA: With schools closed because of the lockdown and a surge in Covid-19 cases, 57-year-old Asogan Subramaniam has been left without any source of income once again.
Asogan, who operates a school transportation business, said he was only able to earn some income for less than half of the year of 2020. And so far, he has only been able to operate for one month in 2021.
"Now that all schools are closed, I'm out of a job again," he told FMT, smiling briefly, somehow managing to keep a positive outlook despite his temporary state of unemployment.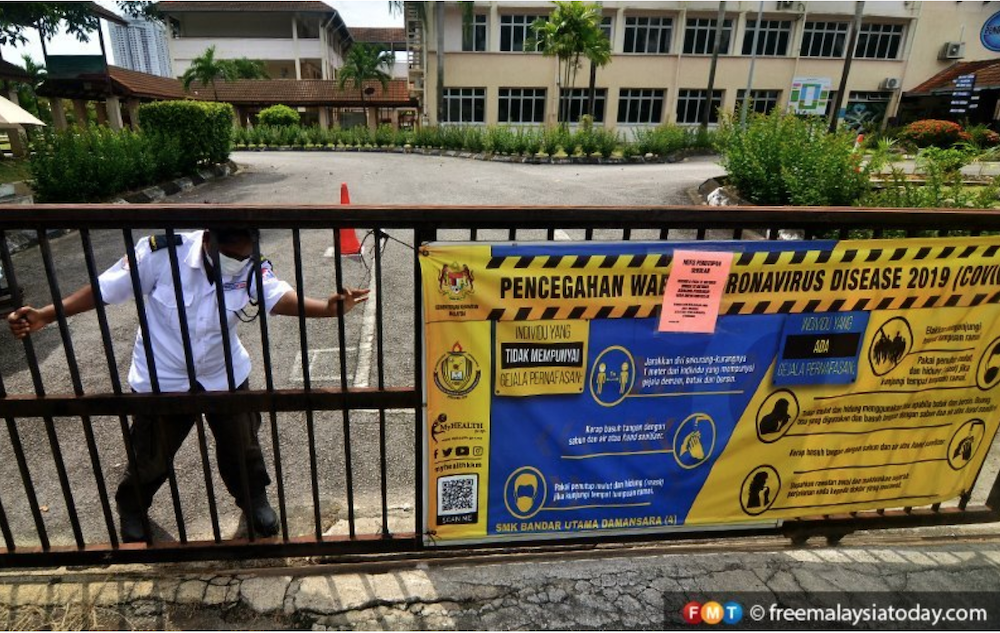 The father of three who comes from the Middle 40 (M40) income group said he was thankful that he had some money saved for tough times like this, adding that it helped that his wife was operating a small murukku-making business.
But with little money coming in and dwindling cash on hand, he would not be able to last for long.
He took up the six-month loan moratorium when it was introduced during the first movement control order (MCO) last year, a key move which mitigated the economic shocks triggered by the lockdown and school closures.
He plans to take up the government's three-month moratorium too, now that it has been opened up to those in the M40 who have lost their jobs or suffered a 50% or more income reduction.
This would help ensure his family had more cash on hand to purchase necessities, especially in the event that the lockdown was prolonged, he said.
Under Putrajaya's Pemerkasa Plus package, people in the B40 as well as M40 categories who have lost their jobs, including small- and medium-enterprises in locked down sectors, are eligible for a three-month loan moratorium. They just need to apply, and their applications will be approved automatically.
They may choose to take up the moratorium or pay back 50% of the loan instalment amount over six months. This initiative is expected to benefit some five million borrowers while the nation is in MCO 3.0 and Phase 1 of the National Recovery Plan.
The 2021 Budget also provides numerous measures targeted at the M40, such as a 1% decrease in income tax rate for those with taxable income between RM50,001 and RM70,000 annually.
There is also an increase in tax relief for those bearing their parents' medical costs and tax relief extensions for Private Retirement Scheme contributions and those enrolled in the National Education Savings Scheme.
Economist Juita Mohamad of the Institute of Strategic and International Studies (Isis) said the aid measures under Pemerkasa Plus aimed to put cash into the hands of vulnerable groups and households, including those in the M40 affected by the pandemic.
She added that this was needed because the pandemic could push those in the lower-middle income group into poverty, given to a further rise in unemployment and a scarcity of jobs.
The three-month loan moratorium, Juita said, gave temporary relief to those with financial commitments, though a higher interest would need to be paid once the three months were up.
"For the immediate term, it gives the flexibility to households to funnel their resources into specific areas," she said, adding that this was particularly helpful for new home or vehicle owners.
"Tax breaks will really put more disposable income into households. Given that the lockdown this time will be a relatively longer one, tax breaks do help."
This article was first published in Fee Malaysia Today on 25 June 2021.