Publications
ISIS publications cover a wide range of subjects
Books
Titles available ranging from economic to security issues.
Latest
2008
2007
2006
2005
2000-2004
1996-1999
1990-1995
1985-1989
To purchase books, please click Order Form
Papers and Articles
Recent papers or articles on various national as well as international issues.
ISIS Focus
A limited circulation quarterly magazine covering ISIS activities
Latest Publications
The Asia Pacific Roundtable Series: selected papers from the 22nd Asia Pacific Roundtable
THE ASEAN REGIONAL FORUM
The Road Ahead
By Ralph A. Cossa
Takeshi Yuzawa
34 pages (2009)
ISBN 967-947-301-8
RM 10.00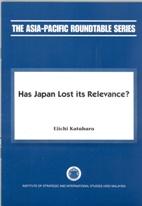 SECURITY AND STABILITY IN THE SOUTH PACIFIC
Issues  and Responses
By Stewart Firth
16 pages (2009)
ISBN 967-947-302-5
RM 8.00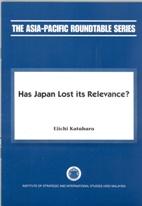 RE-EMERGENCE OF RUSSIA
Implications for the Asia Pacific
By Raghavendra G Gidadhubli
Vitally Naumkin
Xu Hongfeng
52 pages (2009)
ISBN 967-947-303-2
RM 10.00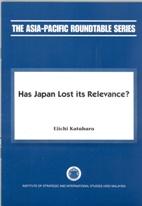 TERRORISM VS POLITICAL VIOLENCE IN SOUTHEAST
ASIA: Trends, Threats and Responses
By Natasha Hamilton-Hart
17 pages (2009)
ISBN 967-947-306-3
RM 8.00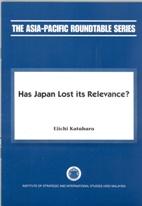 HAS JAPAN LOST ITS REVELANCE?
By Eiichi Katahara
12 pages (2009)
ISBN 967-947-305-6
RM 8.00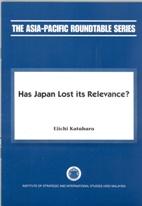 THE STRATEGIC IMPACT OF A RISING INDIA
Prospects and Challenges
By Kishan S Rana
17 pages (2009)
ISBN 967-947-304-9
RM 8.00
2008
The Asia Pacific Roundtable Series: selected papers from the 21st Asia Pacific Roundtable
CONSTRUCTING THE SOCIAL ASEAN
by M.C. Abad, Jr
23 pages (2008)
ISBN 967-947-293-6
RM 8.00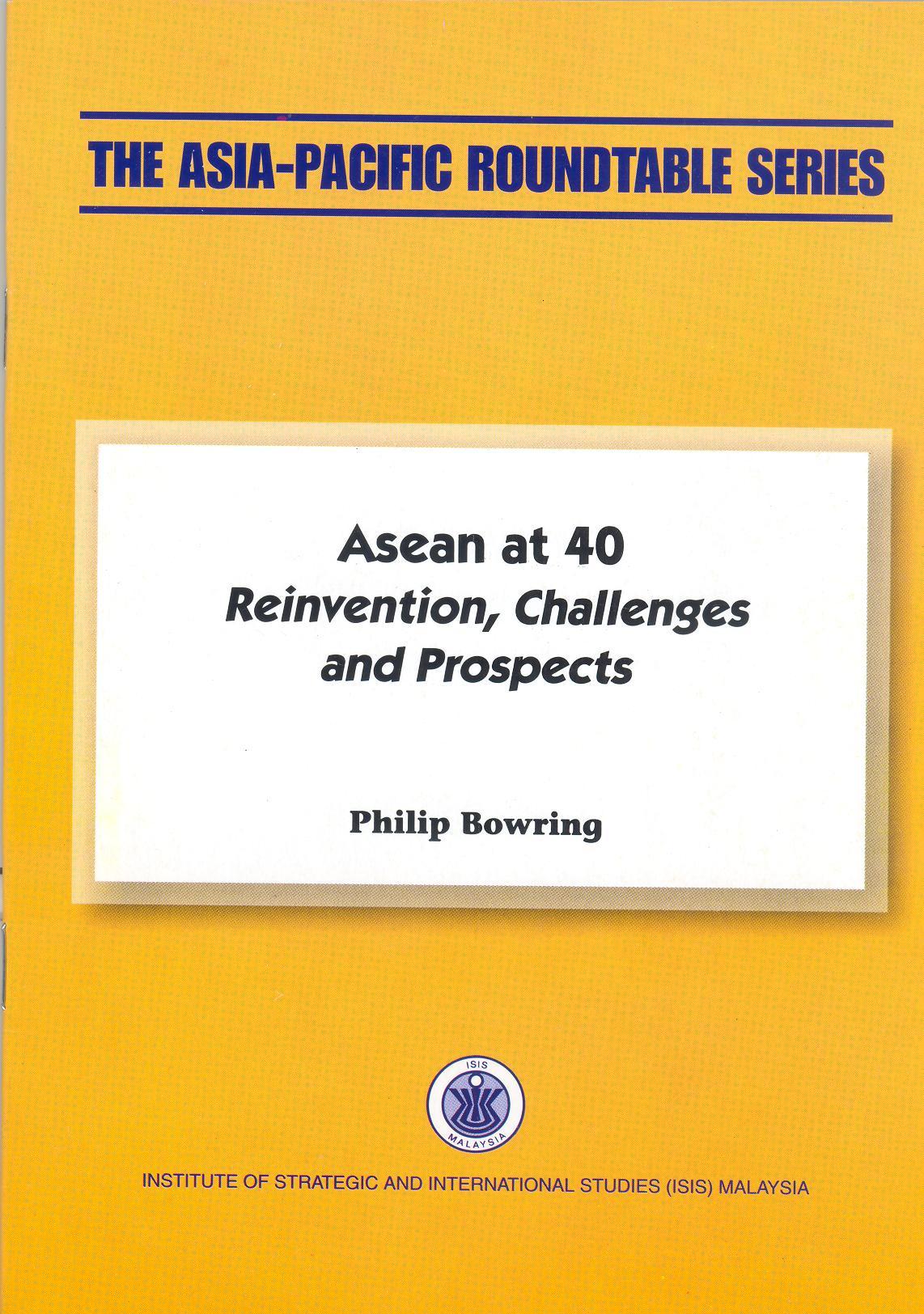 ASEAN AT 40
Reinventing, Challenges and Prospects
By Philip Bowring
12 pages (2008)
ISBN 967-947-295-0
RM 8.00
PUTTING ALL THE CARDS ON THE TABLE
Trust as a Factor in the War  Against Terror
by Bahtiar Effendy
15 pages  (2008)
ISBN 967-947-297-4
RM 8.00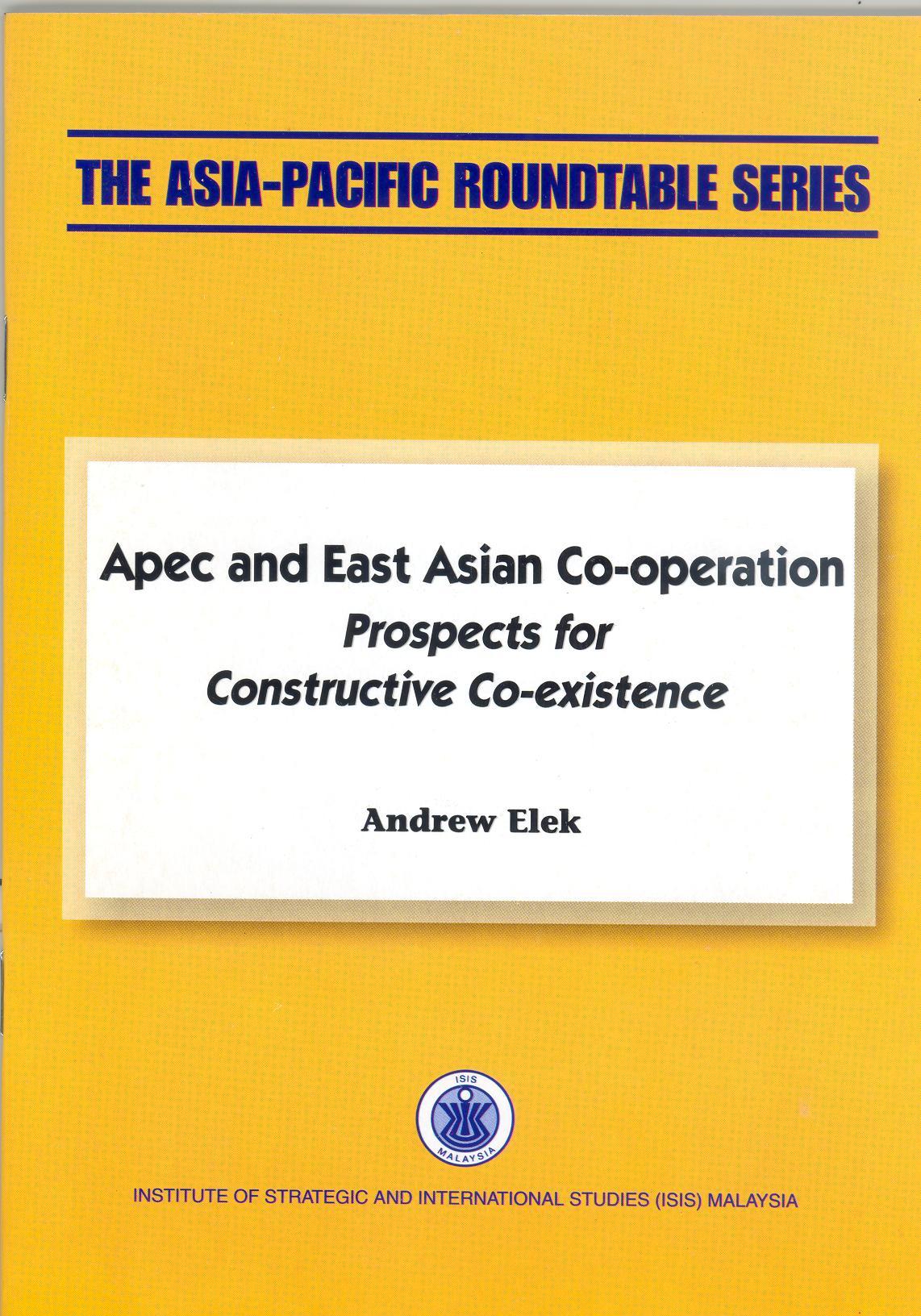 APEC AND EAST ASIAN CO-OPERATION
Prospects for Constructive Co-existence
by Andrew Elek
20 pages  (2008)
ISBN 967-947-296-7
RM 8.00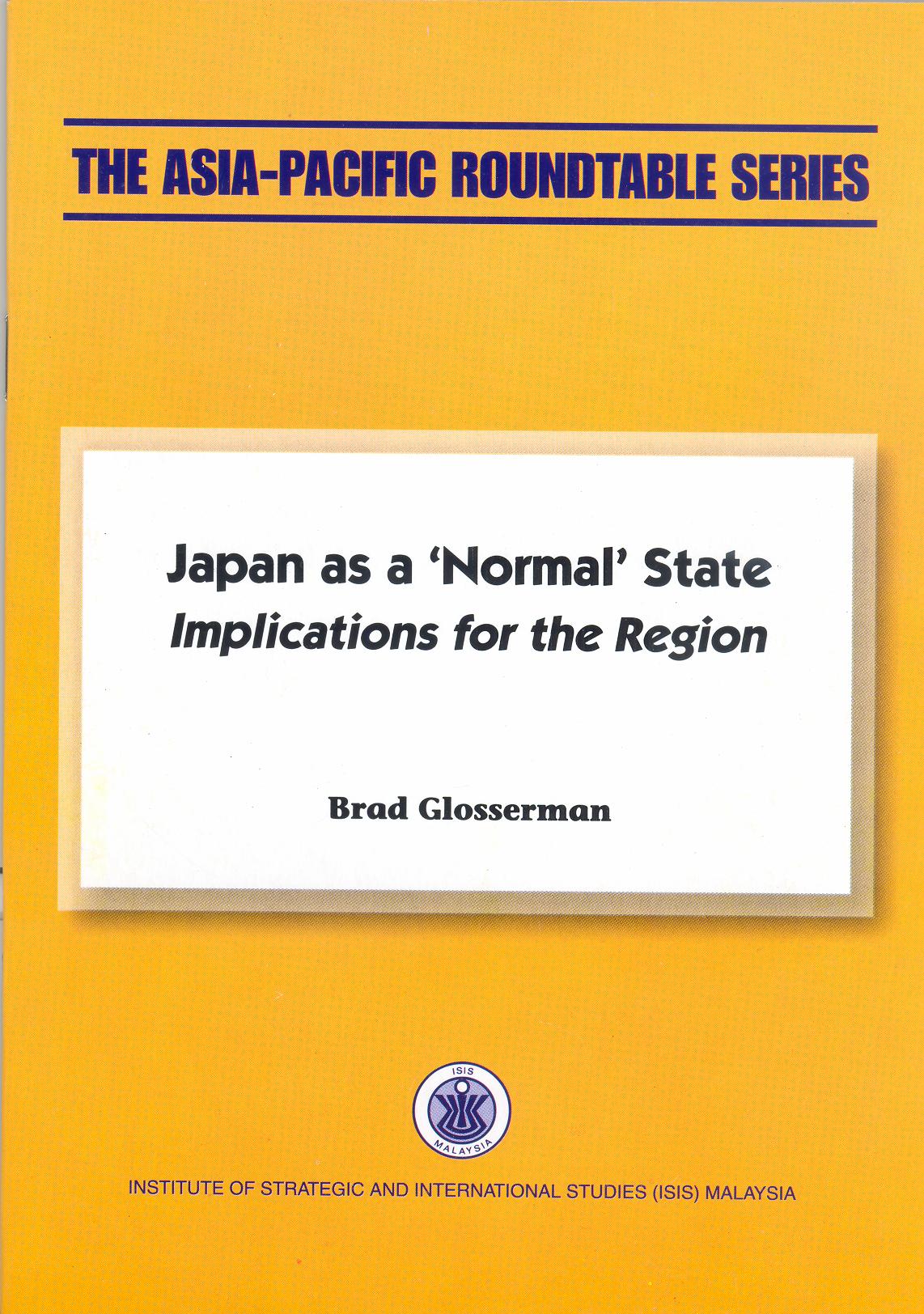 JAPAN AS A 'NORMAL' STATE
Implications for the Region
by Brad Glosserman
16 pages  (2008)
ISBN 967-947-298-1
RM 8.00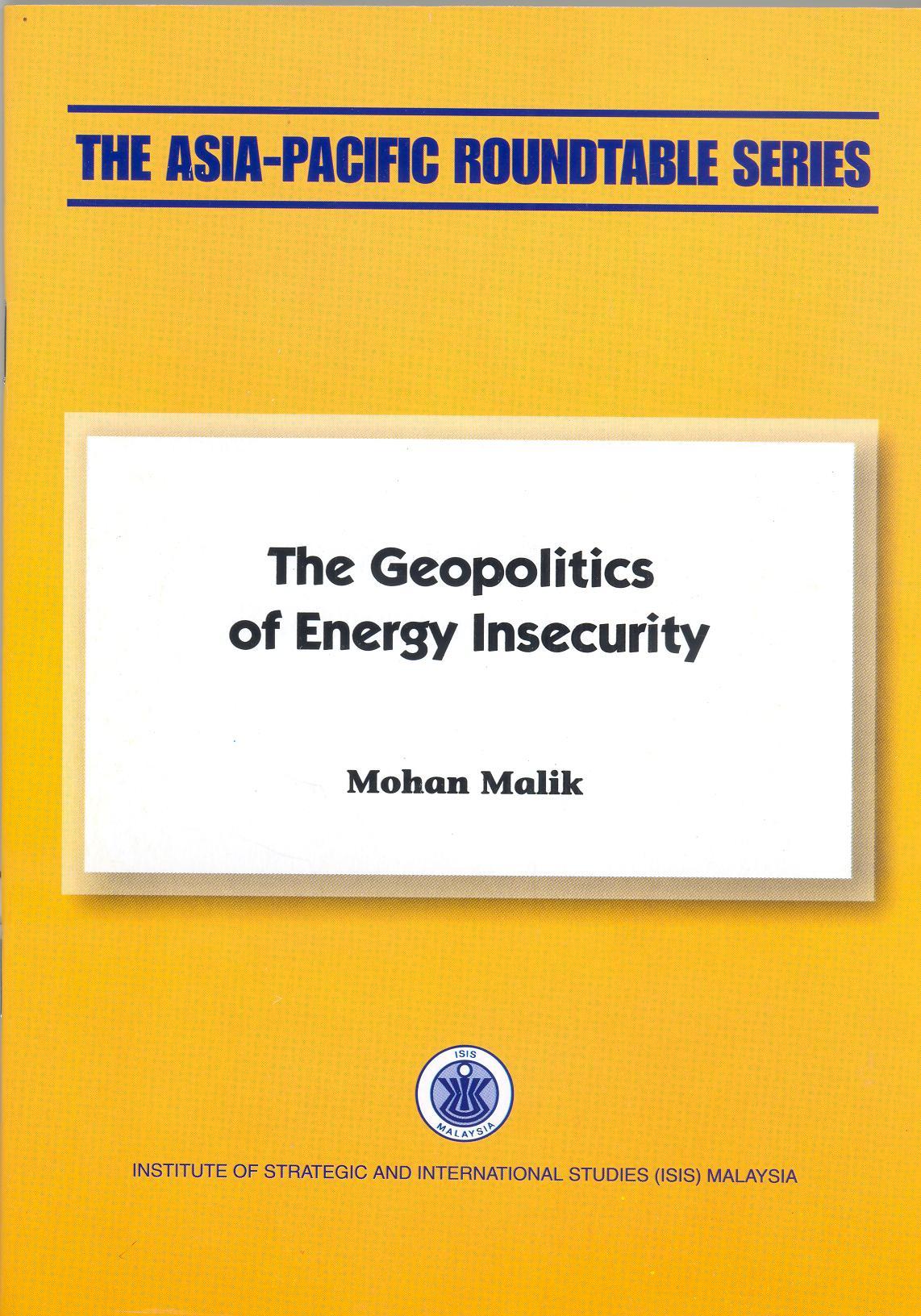 THE GEOPOLITICS OF ENERGY INSECURITY
by Mohan Malik
31 pages  (2008)
ISBN 967-947-294-3
RM 8.00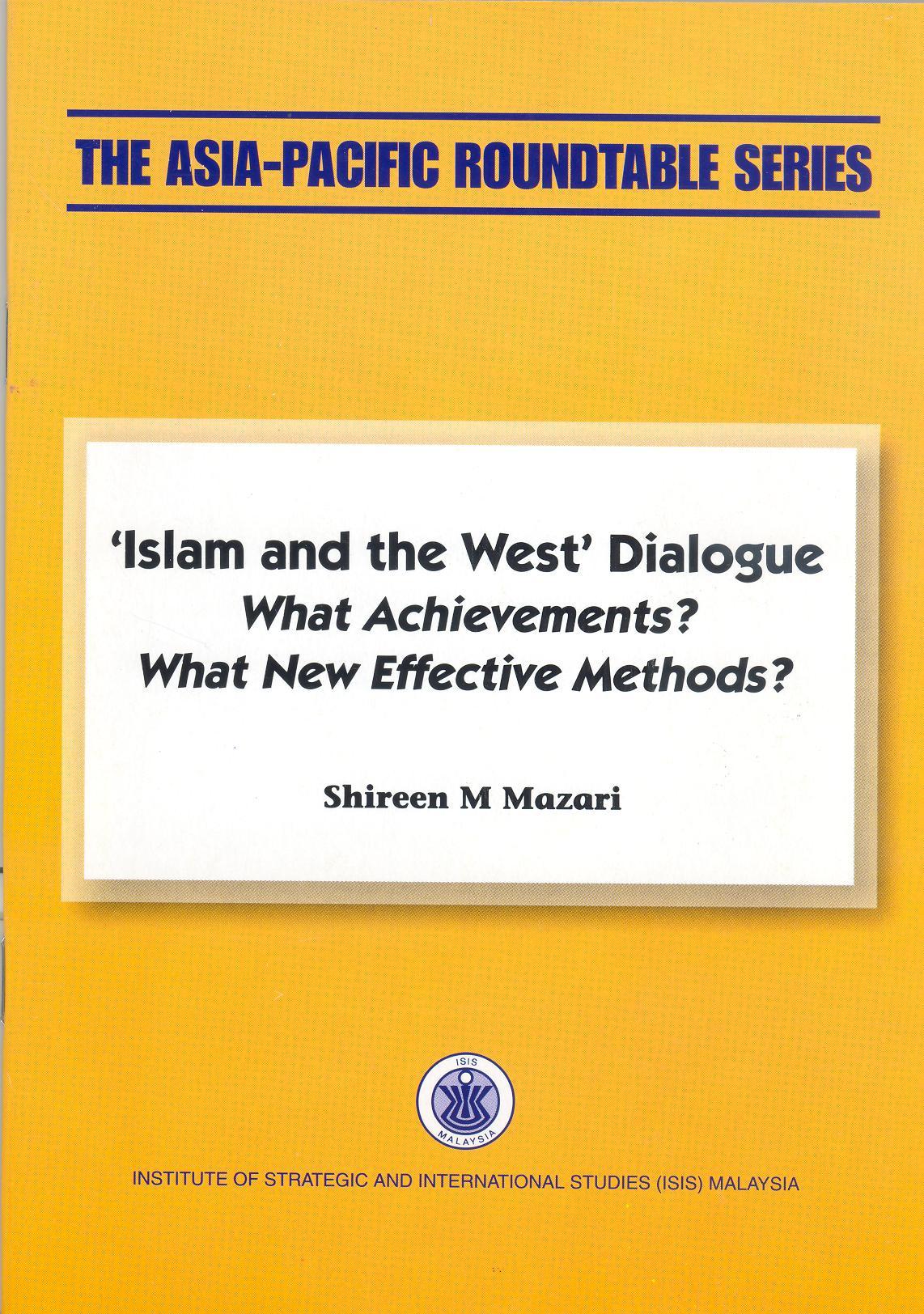 'ISLAM AND THE WEST' DIALOGUE
What Achievements? What New Effective Methods?
by Shireen M Mazari
16 pages  (2008)
ISBN 967-947-299-8
RM 8.00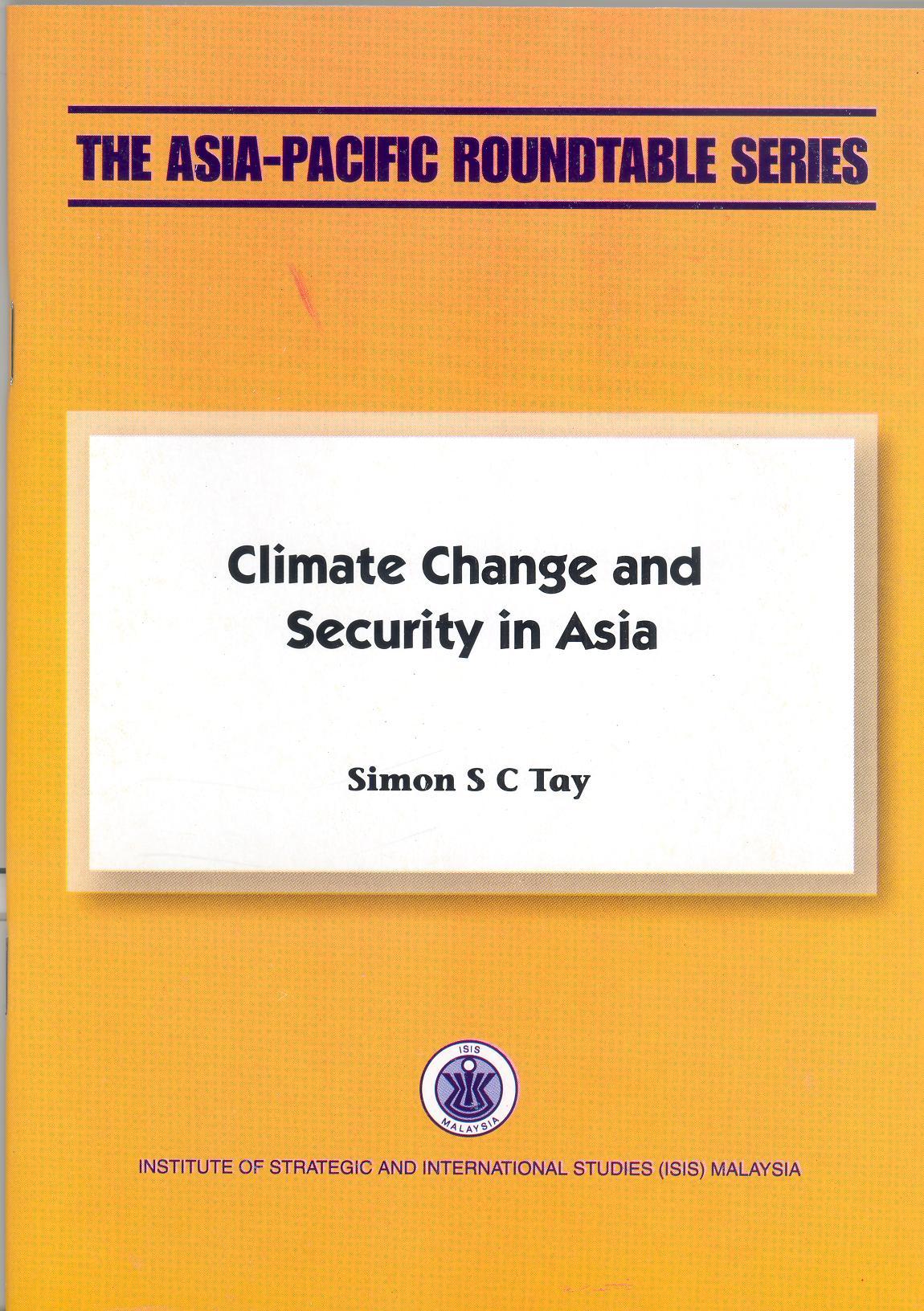 CLIMATE CHANGE AND SECURITY IN ASIA
by Simon S C Tay
26 pages  (2008)
ISBN 967-947-300-1
RM 8.00
2007
PEACE IN THE PACIFIC: CONFRONTING THE ISSUES (20th APR)
Selected papers
602 pp (2007)
Edited by Stephen Leong
RM 89.00 ISBN – 978-967947-292-9
This volume encompasses selected papers from the 20th Asia Pacific Roundtable conference that took place in Kuala Lumpur, Malaysia from May 29 to June 1, 2006. The Roundtable series had its first conference in 1987. This year 2006 saw the 20th anniversary of the conference.
JIHAD REVISITED? SHIFTING DYNAMICS OF RADICAL MOVEMENTS IN INDONESIA TODAY
56 pp (2007)
By Farish Ahmad-Noor
Free
ISBN – 967-947-288-4
In this paper the author, who had spent close to two months in Indonesia, outlines his study on the translocal, transnational transfer of ideas, especially the development and reform of Islamic education at higher institutions of learning in Indonesia. He looked at the traditional sources of Islamic education i.e. the pesantrens and madrasahs. It was a journey to locate actors and agents who are part of the Islamic discursive process in Indonesia and to trace their origins.
2006

NOORDIN SOPIEE: A MAN AND HIS IDEAS
Selected writing and speeches
708 pp (2006) 
Edited by Mohamed Jawhar Hassan
RM 130.00 ( H/C) ISBN – 967947-290-6
This book encompasses a collection of selected papers and articles of the late Tan Sri Dr Noordin Sopiee as well as speeches delivered by him on various occasions. These were written or presented over a period of time that encompassed both the time when he was in the New Straits Times Press (where he rose to the position of Group Editor-in-Chief) and when he headed the Institute of Strategic and International Studies (ISIS) Malaysia, first as Director-General and later as Chairman and Chief Executive Officer. Dr Noordin was a prolific writer possessed of a unique writing style that made his works memorable. His works reflect a mind that was rational and pragmatic, while imbued at the same time with a sense of idealism.

ASIA PACIFIC SECURITY: IMPERATIVES FOR CO-OPERATION (19th APR)
Two decades since its inception, the Asia Pacific Roundtable (APR) continues to bring together the region's scholars, think tank researchers, policy practitioners and representatives of people's organisations to interact and to exchange views on current security issues and thus contribute to the valuable discourse on regional security in the Asia Pacific. This volume contains selected papers from those presented at the 19th APR.

MALAYSIA INTERNATIONAL TRADE, GROWTH, POVERTY REDUCTION AND HUMAN DEVELOPMENT
83 pp (2006)
By UNDP Malaysia, MIER & ISIS
ISBN 983-40995-6-8
This publication documents the changing patterns and structure of Malaysia's international trade, and shows how sustained trade-led growth has contributed to a massive reduction in poverty rates, as well as leading to high human development.
2005
PACIFYING THE PACIFIC: CONFRONTING THE CHALLENGES (18TH APR)
438 pp (2005) 
Edited by Mohamed Jawhar Hasaan 
RM 89.00 
ISBN- 967947-28
The 18th Asia Pacific Roundtable addressed a number of comprehensive security challenges confronting the region. Uppermost were the implications to global and regional security posed by the extraordinary policies adopted by major powers following the Sept 11 attacks and the continuing threat posed by international terrorism. A major subject of interest was whether there would be a change in US foreign and security policy following the then impending presidential election, what forms any change may take, and the likely implications. The inconclusive campaign against the international terrorist threat was also a cause for anxiety. One of the issues raised was whether the policies and measures instituted to defeat terrorism, as well as the invasion of Iraq, were not in fact further aggravating the problems.
THE FUTURE OF THE MUSLIM WORLD
12 pp (2005)
By Noordin Sopiee
RM 3.00
ISBN – 9967947-288-4
The writer expounds on his vision for the future of the Muslim Ummah. He sets out nine missions that the Muslim world should adopt in order to attempt a massive turnaround in the decades to come, so that it can, hopefully, emerge one day as one of the major contributors to the comprehensive human civilization of the 21st century.
2000-2004
ASIA PACIFIC SECURITY: INVESTING IN PEACE (17TH APR)
442 pp (2004) 
Edited by Mohamed Jawhar Hassan 
RM 89.00  
ISBN – 967947-287-6
This compilation of papers presented at the 17th Asia Pacific Roundtable discusses the general security outlook for the region, terrorism and its related issues, Islam in Southeast Asia, the nexus between the media and security, the Internet's challenges to security, the gender dimension of human security, environmental security, and a new blueprint towards an Asean Economic Community.

THE TRAGEDY THAT DIDN'T HAPPEN. MALAYSIA'S CRISIS MANAGEMENT AND CAPITAL CONTROLS

338 PP (2003)
By Dr Marie Aimee Tourres
ISBN 967-947-285-X  –  RM89/US$ 23.50
ISBN 967-947-285-?   –  RM49/US$ 13.00
The book has several distinct aims. Most important, it gives the background to, and an account of, Malaysia's response to the 1997 Asian crisis. By taking the reader through the Malaysian crisis management process, it exposes the reader to the long road that the government had had to tread in order to get out of the woods. This book casts a bird's-eye view over Malaysia's crisis management period and provides a basis that can help improve our understanding of the situation. The material presented is mainly descriptive in nature. Though this is a book dealing with economics, emphasis is not placed on statistics, and tables and charts are kept to a minimum. It is addressed to those who wish to understand what lay behind the international headlines after July 1997, as far as Malaysia is concerned, and portrays a mixture of theory, analysis, accounts and anecdotes of Malaysia's crisis management and its experience with capital controls.